Duncan Grimes
Research Director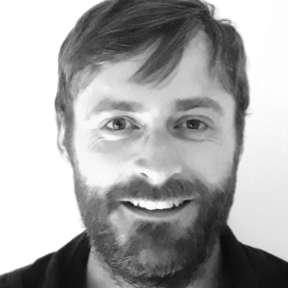 Duncan is interested in how the public makes sense of complex issues, and how research can help them become more involved in solutions.
Prior to joining the National Centre for Social Research (NatCen), his work in qualitative public opinion research enabled him to understand how people approach the issues important to them. This included everything from what chocolate box to gift family members to what party to vote for, and the impact of inequality on society. Duncan has since then specialised in understanding attitudes towards extremism and institutional trust in Iraq by establishing a team of local researchers. When he returned to the UK, he wanted to use qualitative research to involve people in the decisions that affect their lives. Through a job in engagement, he supported people to be involved in the closure of local A&E departments, location of radioactive waste disposal and lockdown exit strategies. Duncan joined the Centre for Deliberation to apply his public opinion and engagement background to projects focused on democratic innovation.
His work in the Centre for Deliberation starts with where the public are at – their key frames and narratives on a given social issue – and then uses participatory techniques to design a process that enables people to give an informed view and influence policy. Some of the Centre's work is about bringing national issues to the public – online workshops and peer research tasks to ask, 'How can society support us to live healthier longer lives?'. Other projects build out from community level –  training Bedfordshire residents as peer researchers to understand the reasons behind disproportionate impact of COVID-19.