Alessandra Radicati
Senior Researcher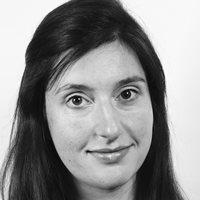 Alessandra is interested in how people make sense of intersecting forms of inequality in their daily lives. Her interest in deliberative research is directly rooted in her background as an ethnographer and qualitative researcher. She holds a PhD from the London School of Economics and Political Science (LSE) where she also researched and taught as a LSE Fellow for three years following her PhD. She is passionate about qualitative research and its transformative potential both for researchers and participants.   
Prior to joining NatCen, Alessandra worked as a Senior Researcher at The Young Foundation where she led numerous projects using participatory methods and working with peer researchers on topics including investigating access to healthy food in East Birmingham; migrant workers' experiences of exploitation in London; and the racial wealth divide in London. She also worked with King's College London leading a programme for early career researchers on community engagement and expanding the boundaries of the university.
Alessandra has worked at the Institute for Global Prosperity at University College London supporting the UK's first-ever longitudinal study involving citizen social scientists recruited from across East London to understand the impact of regeneration on communities near the Olympic Park. She greatly enjoys learning from and thinking with community members to address the pressing question of how we create a more equal and just society.